Structural Engineering Project: Etihad Water Railway
The engineering consultants of SERS were entrusted with the construction of the Etihad Water Railway network in Dubai. This network, entirely, consisted of construction of the second phase of the railway network with a length of 605 km. Essentially, the purpose of this structural engineering project Dubai is to ensure the execution of the phase A extending 139 km to link "Ruwais " to " Al Ghuwaifat " at the " Saudi border" and of the phase B extending 216 km from " Tariff " to " Seeh Shuaib ". In addition, this construction project allows the extension of stage C with 94 km from " Jebel Ali " to "Sharjah " and stage D as well  with 145 km from " Sharjah" to the ports of "Fujairah" and "Khorfakkan".
Working on these lots requires a great expertise in civil and structural engineering. SERS' team of professional engineers master all the necessary techniques such as: drilling, bridges, viaducts, tunnels, main and secondary stations, marshaling yards, freight stations, spurs, sidings and ancillary constructions along the routes. With our great professionalism and our high-quality equipment, we guaranteed a flawless execution of this structural engineering project Dubai.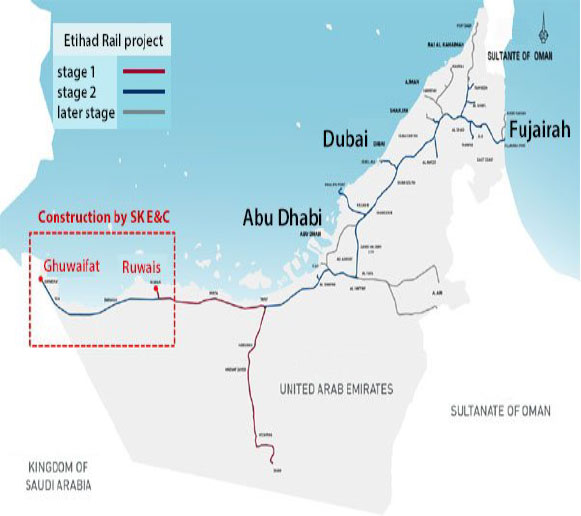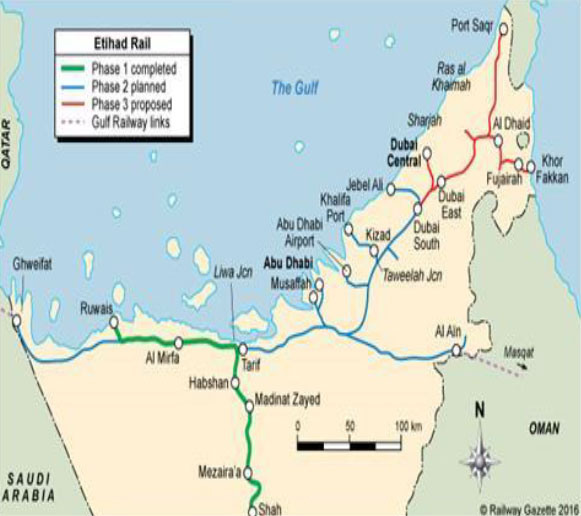 Our Structural Engineering Mission:
The civil engineers Dubai of SERS provide an effective execution of the extension of Phase 2 of the Water Railway Dubai. Our team of qualified engineers put all their expertise to deliver an accurate execution of this project.
We present you some details about our structural engineering mission :
Contracting authority: EGIS & JACOBS
Under Consultant: SYSTRA
Start date: 2020
Phase: Detailed design phase of projects
City: UAE – Dubai & Abu Dhabi