The construction of a new underground station 30m deep, one kilometre of tunnels linking the new station to « Courbevoie » and 15 metres in diameter.
The new station will be located parallel to the major axis of the « La Défense » esplanade, under the « CNIT », a structure weighing nearly 62,000 tonnes. It is therefore necessary to support this construction with 61 enormous posts and to pour a 3 m thick concrete slab which will then form the roof of the station.
Our mission focuses on the transfer slab of the « CNIT » RSO.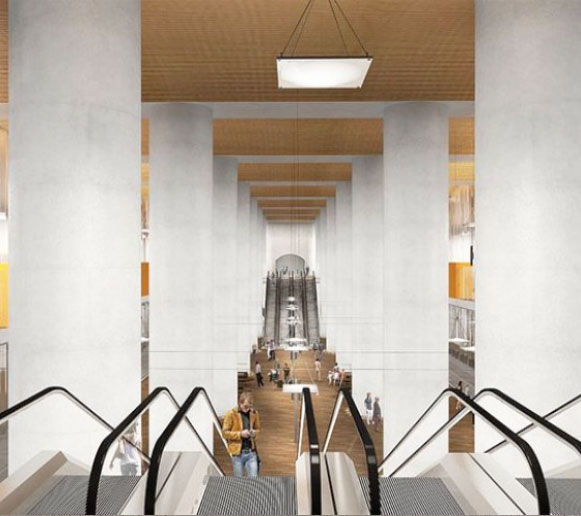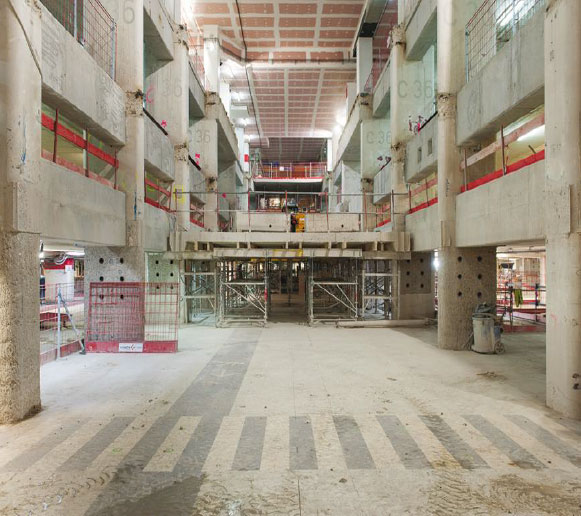 Contracting authority: SNCF
Project management: SETEC, DUTHILLEUL Agency, AREP
Civil engineering company: VINCI Group, SOLETANCHE-BACHY, Dodin Campenon Bernard, SPIE Batignolles.
Start date: 2019
Phase: Detailed design phase of projects