The future metro station is a station of the tramway line 1 of the Ile-de-France tramway (line T1) located on the territory of the municipality of « La Courneuve ». The name of the station comes from the name of the « Six Routes » district of this commune.
The quays will be at a depth of 20 metres.
It will be served by lines 16 and 17 of the « Grand Paris Express network ». Both will link « Saint-Denis-Pleyel » station to « Noisy-Champs » station in the east and « Roissy-Charles de Gaulle airport » in the north-east.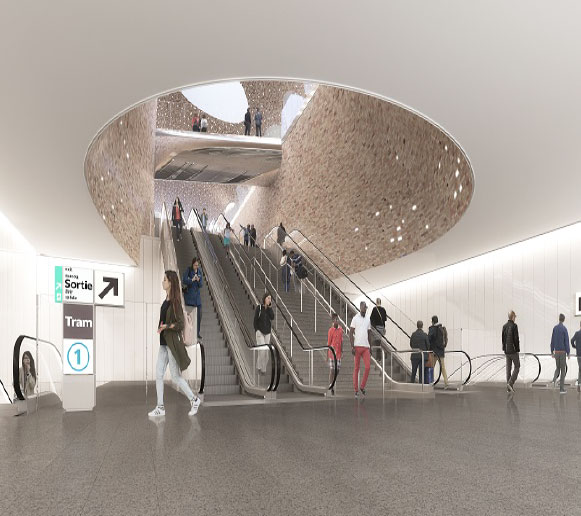 Contracting authority: Société du Grand Paris
Contracting authority: Groupement EGIS TRACTEBEL.
Issuer: BIEF EIFFAGE.
Group of companies: EIFFAGE Génie Civil, TSO
Start date: 2019
Phase: Detailed design phase of projects