Construction Engineering Project: Stations Connection
SERS' construction engineering consultants executed the tender phase of line 18 and the connections of a number of stations in France. Fundamentally, line 18 will serve 10 stations, from "Orly Airport"to "Versailles" Chantiers via the "Saclay plateau" and "Massy-Palaiseau" station. Besides, this station's connection will create a fast gateway to Paris thanks to its connection with line 14 at "Orly airport" station. Also, it will allow easy and quick transport to all the cities and regions of France. Moreover, it will improve and facilitate the transport and access to the other european countries thanks to the connections at "Massy-Palaiseau" (TGV) and "Orly airport". Subsequently, it will ensure the connection of the major economic centers located in "Orly", "Antony", "Massy", "Saint-Quentin-en-Yvelines" and "Versailles". Our experts in civil engineering Dubai have a mission that focuses on validating the squared timber in the tender phase.
Here are some details regarding our construction mission:
Contracting authority: Société du Grand Paris
Contractors: ICARE, ARCADIS
Start date: 2019
Phase: Detailed design phase of projects
City: Essonne – des Yvelines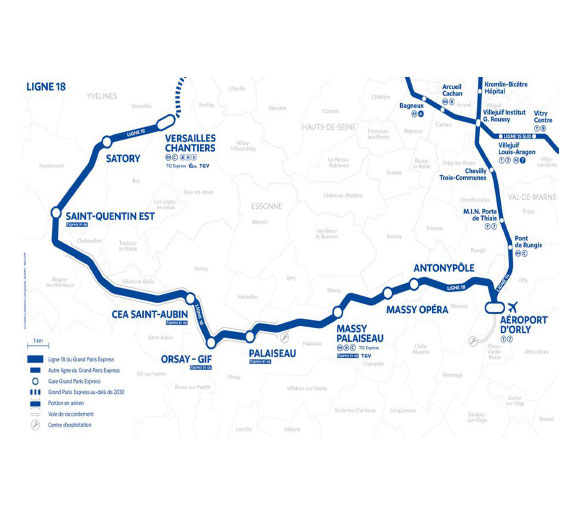 SERS: Company Specialized in Civil Engineering Dubai
SERS marks its presence by the projects delivered and executed by its professional construction engineering consultants. Our team of qualified civil  engineers work on prestigious projects. Besides, we rely on modern and performing equipment, tools and techniques: BIM, prestressing, time dynamics calculations, rupture studies, fire calculation. As a result, we ensure the development and execution of high-quality  construction solutions. Also, our team of professional engineers make tremendous efforts to remain at the heart of current and future large-scale projects on the French and international markets. In addition, we encourage our team to stay in touch with the world of research and technology and follow the latest news of science.