Engineering Consulting Project: Gros Chêne Station
The competent engineers of our engineering consulting company Dubai created and ensured a practical construction consulting for the "Gros Chêne" Station in Rennes, France. "Gros Chêne" is a future station of the "métro de Rennes" line B established underground (deep tunnel), located on "boulevard Emmanuel Mounier " at the corner with street of " la Marbaudais " under the square of the « Saint-Laurent church » in the district of "Maurepas " at "Rennes", prefecture of the Brittany region. This new station will notably serve the Gros-Chêne shopping center, the Saint-Laurent church and the Jean-Baptiste-de-la-Salle high school. And actually, the subway station will consist of platforms that will be located 15.1 meters below the surface, and on two levels: a ticket hall on level -1 and the platforms on level -2. With the great professionalism of our engineering consulting company Dubai team and the high-quality equipment, we designed the building of this "Gros Chêne" subway station.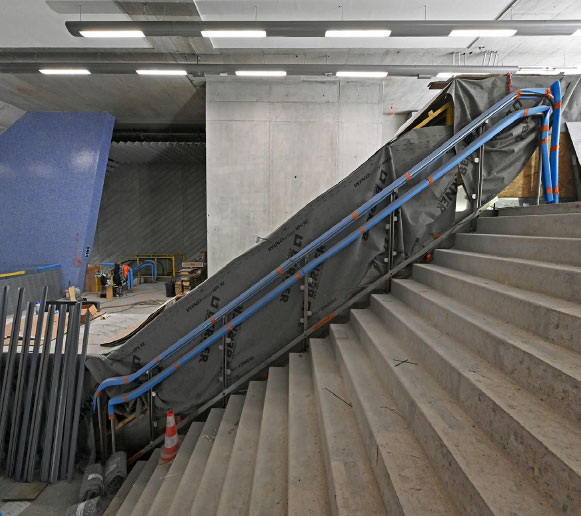 Our Engineering Consulting Mission:
Our civil engineering consultants Dubai provide an effective construction execution of the Subway Line B, located Gros Chêne" Station. In addition, we make tremendous efforts to deliver accurate civil engineering solutions to this construction project.
We present you details about our civil engineering consulting mission:
Project Management Group: EGIS Rail, EGIS Bâtiments, ARCADIS, L'HEUDE
Grouping: Dodin Campenon Bernard, SPIE Batignolles TPCI, GTM, LEGENDRE OUEST, BOTTE, SPIE Batignolles Fondations
Start date: 2017
Phase: Detailed design phase of projects