Civil Engineering Project: Claude Monet Middle School
The structural engineering consultants of our construction engineering Dubai take charge of the construction of a temporary middle school in Bussy-Saint-Georges, France. This construction project consists of building a temporary middle school with a capacity of 700 places, the L-shaped. Also, a G+1 building will be constructed on a floor area of 5,795 m². The total surface area of the school, including the playground, parking and green spaces, is 12,648 m². The mission of SERS' team of professional engineers focuses on the development and the execution of the construction design, as well as on the building phase.
The team of SERS' construction engineering Dubai establishes effective structural engineering solutions for the designing and the building of Claude Monet Middle School located in Bussy-Saint-Georges, France. Our structural  engineers put all their expertise to carry out this construction mission successfully. The remarkable work of our qualified team of engineers and the high-quality of our tools and equipment ensure a successful execution and construction.
We present you some details regarding this construction mission of SERS:
Contracting authority: CONSEIL DEPARTMENTAL DE SEINE ET MARNE
Project management: ARCHITECTURE AND HERITAGE DIRECTORATE
Start date: 2018
Phase: Detailed design phase of projects
City: Bussy Saint Georges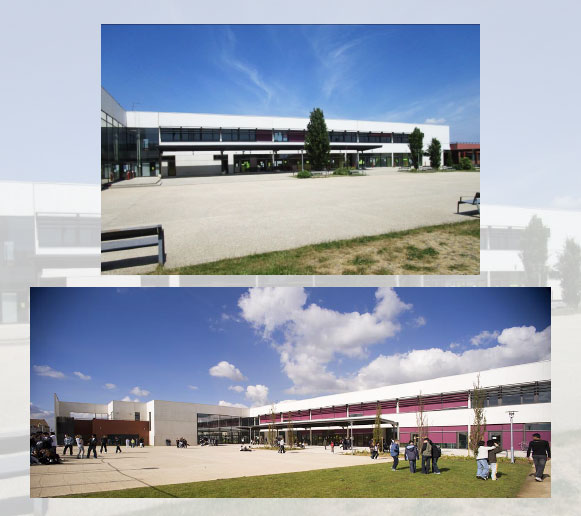 SERS' Construction Engineering Dubai:
SERS construction engineering firm Dubai has gained its extraordinary reputation thanks to the projects developed and executed by its engineers. In fact, our team of professional civil engineers and technicians has worked on many prestigious projects. And for this reason, SERS has established ethical commitment to the development of our executions. Another exceptional trait about SERS, is that our team relies on modern and performing equipment, tools and techniques: BIM, prestressing, time dynamics calculations, rupture studies, fire calculation. Moreover, our  professional engineers always aim to stay in touch with the world of research and technology.