Civil Engineering Project: Arcueil Cachan Station Extension
This civil engineering project consists of the extension of line 15 over a surface area of 11,000 m² between Avenue Léon Eyrolles and Avenue Carnot. The first stage of the project was completed at the end of 2018 (the construction of the station's underground walls). Between 2017 and 2018, 65 molded wall panels were inserted at a depth of 52 meters to form the outline of the station box. The mission of our civil engineering consulting firm Dubai focuses on making « Arcueil-Cachan » station accessible to line 15 south, whose platforms will be 25m deep, as well as accessible to the RER B suburban train.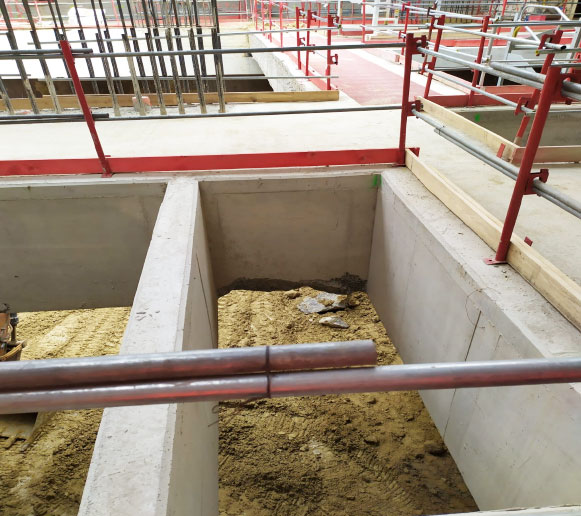 The engineers of our civil engineering consulting firm Dubai provide an effective execution of the extension of line 15 south, located in Arcueil Cachan metro Station. Our certified civil engineers make tremendous efforts to deliver accurate conception to this civil engineering project. Thanks to the cleverness of our qualified engineers and the high-quality equipment, we provided a successful execution of extension of line 15.
Here are some details regarding our civil engineering consulting mission:
Contracting authority: SNCF
Project management: Setec, Egis, Jean-Marie
Company: Vinci construction France, Soletanche Bachy, Dodin Campenon Bernand, Vinci construction Grands projets, Spie Batignolles, Botte.
Start date: 2017
Phase: Detailed design phase of projects
SERS' Civil Engineering Consulting Solutions
SERS civil engineering firm Dubai marks its presence by work delivered by its team of expert engineers. Our engineers work on an interesting number of prestigious projects. SERS is recognized also by the ethical commitment it established to the development of the executions. Additionally, we rely on modern and performing equipment, tools and techniques: BIM, prestressing, time dynamics calculations, rupture studies, fire calculation.